The Official Website of
Bart Baggett

---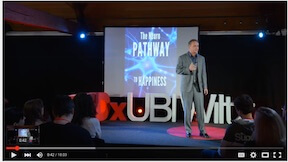 Learn about Bart's TED Talk entitled "Neuro-Pathway to Happiness"
Want to book Bart to speak at your next live event?
See Speakers Kit
Want to order one of Bart's books or home study courses? Visit the catalog page for all products.
See Bart's Catalog of Online Training Courses.

1-800-398-2278
Media Inquiries (EPK)
www.myhandwriting.com/media
Want to contact Bart in person? Please call the LA office to schedule an appointment.
Bart Baggett is a frequent guest expert and celebrity guest on national news and talk shows like CNN's Larry King Live, Today Show, Good Morning America, and others.

Read press releases and all media inquiries visit Mr. Baggett's official media page.
Available by appointment only.
Los Angeles, California and Nationwide
Telephone 323-544-9277
"Bart is the real deal!
I recommend him anytime
to anyone."

~Nordine Zouareg
Mr. Universe
tripleimpactcoaching.com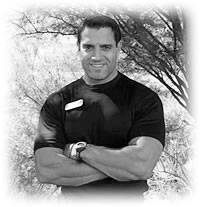 Bart Baggett is one of America's Top Marketing Consultants, Forensic Handwriting Experts, and Professional Speakers

---
Attorneys and Legal Clients: Want more information about forgery, expert witness, and legal consultations on signatures? Visit this link to learn hiring Mr. Baggett Read about Bart Baggett - Legal Consultant for Handwritten Items.
Schedule a Consultation With Mr. Baggett's Office to determine how we can best help you get the outcome you need in your legal case or online business.
1-310-779-7224
Want to Learn More About Bart Baggett?
For the past 20 years, Bart Baggett has been traveling the world speaking to audiences and appearing on TV and radio shows. He is best known as one of the worlds' top Forensic Handwriting Experts. He is a best selling author, entrepreneur, professional speaker, trainer, consultant, and has even has appeared in feature films (just because it was on his bucket list!).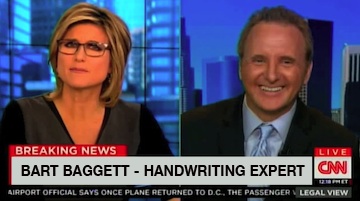 You may have seen him on national TV or stage discusing one of his many books, films, or a commenting on a current events as part of a top-notch legal team on prestigous networks like CBS, CNN, Fox, and NBC. He hosts monthly webinars and tele-classes interviewing celebrities, experts, authors, and teaching classes to which help entrepreneurs & individuals succeed.
Mr. Baggett's strong media background (1500 radio and TV appearances) and professional speaking ability has led him to work side-by-side with TV producers, documentary film makers, and attorney's nationwide regarding celebrity legal cases and TV shows and films on these topics. He currently works from his Los Angeles based office on a variety of projects and works with a select few attorneys on forgery related cases.
And, if you have read Bart's new book "The Magic Question", you might want to join the newsletter and watch the many training vidoes offered to his subscriber's worldwide. This book is available for free by clicking on the book cover on this page (left hand column). Or, you can purchase via Amazon.com or Audible.com
---
In addition to his success as an author and handwriting expert, you might recognize Bart Baggett from his many appearances on national TV commercials, feature films, or as a guest on any of the 1500 radio and TV shows over the past 2 decades (including CNN's Larry King Live [shown in the image], Paula Zhan, Howad Stern, Good Morning America, and the Today Show.

As the founder of one of the word's most successful schools teaching handwriting analysis, Handwriting University International, Mr. Baggett has students worldwide and campuses teaching from his books in Taiwan, India, and the USA. He has a widely read email self-improvement newsletter and hosts sold-out seminars worldwide on a varity of topics.

Need the country's best high-profile handwriting expert to work on your legal case? Bart Baggett takes select "document examination" cases which are destined for court cases (jury or bench trials). Mr. Baggett is very selective with which cases he accepts. If you are not accepted as a client, his office will refer you to another qualified expert in your area.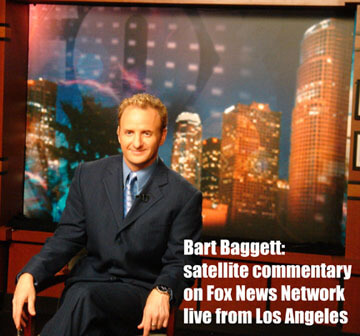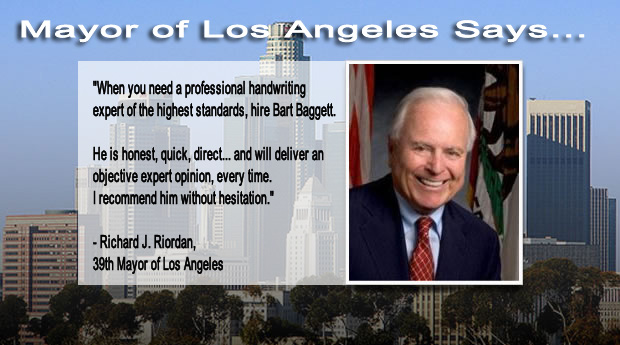 To hire Mr.Baggett to speak for your organization, help you with your online business, or consult for your lawfirm, please call the Los Angeles office directly at 323-544-9277
Links to Key Websites:
Speaker's Kit: https://bartbaggett.com/speakerkit/

Attention Attorneys.
Retain Mr. Baggett to be your expert witness in cases relating to
Forensic Document Examination / Forgery Cases.
Handwritten Items:
https://handwritingexpertusa.com

Catalog of Books and DVDs : https://handwritinguniversity.com/learn

Bart Baggett (Articles by Bart Baggett)

Learn handwriting analysis taught by Bart Baggett


Bart Baggett Los Angeles, CA
Handwriting Experts

1-310-779-7224